This Appuntamento has passed.
PANEL– Sala 2, Ex Palazzo Poste, Bari
Copyright and streaming
New scenarios for authors and publishers after the Implementation of the Copyright Directive Streaming and the future of online music
REGISTRATION REQUIRED
You can register online until July 8th
So you can be sure to participate in the panel,
receive your PRO badge as well as the special pink MEDIMEX bag.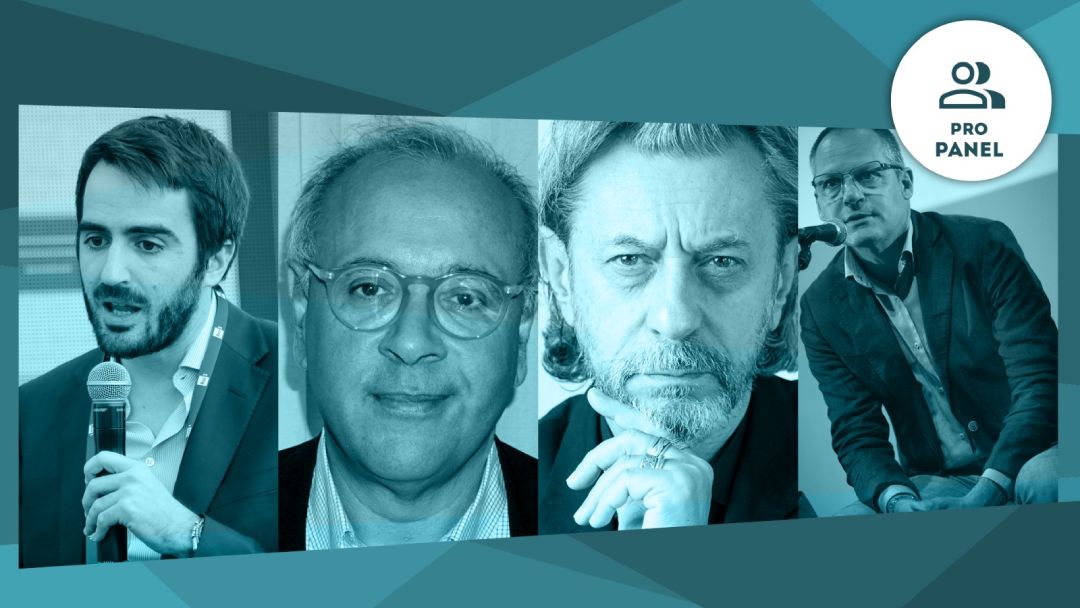 with the participation of Matteo Fedeli (SIAE), Paolo Franchini (FEM), Pivio (ACMF, UNA)
Panel moderated by Claudio Carboni
The transition from ownership to access: both the Copyright Directive and the post-pandemic situation emphasize the need of new tools and strategies to allow Authors and Publishers to be properly remunerated for the rights of their works. Let's find out what SIAE and the two major associations of authors, UNA, and publishers, FEM, are currently doing in this scenario. And, how much is streaming worth? And how is image-related music remunerated?
Matteo Fedeli (Direttore della Divisione Musica SIAE) – With a degree in Management Engineering from La Sapienza University of Rome, Fedeli has gained a remarkable experience in management consulting, strategic development and transformation programmes with Bain & Company. Since 2015 he has been Director of the Music Division of SIAE, the Italian Society for Collective Management of Copyright and related Rights, with direct responsibility for the areas of distribution, documentation, use of work protected by copyright and music consulting services.
Paolo Franchini (FEM) – Record industry executive and music publisher, current president of FEM (Federazione Editori Musicali), sole director of e2 Srl, vice-president of the SIAE Supervisory Board, member of the board of directors of ICMP, the International Confederation of Music Publishers and president of the ICMP Pop Bureau.
Pivio (Presidente di ACMF e membro fondatore di UNA) – Born in Genoa, an electronics engineer, he made his debut as a soundtrack composer in 1997 with the multi-awarded movie Il bagno turco, directed by Ferzan Ozpetek. Since then he has composed music for about 200 films, winning 3 David di Donatello, 5 Nastri D'argento (including one for directing a short film and one as producer of a documentary film), 2 Globi d'oro, two Ciak d'oro and 2 Bifest awards. He is president of ACMF, Associazione Compositori Musiche per Film. He is a member of SIAE's Supervisory Board and sole director of the record and film production and publishing company Creuza S.r.l.
Claudio Carboni – Claudio Carboni, saxophonist, born in Bologna. He has been a member of the Riccardo Tesi & Banditaliana group since it was founded, participating in the most important World Music festivals around the world with them. Member of the SIAE supervisory board and coordinator of the Nuovo IMAIE Audio Committee, production director of the 'Festival Internacional de Musica' in Cartagena, Colombia, creator and artistic director of the 'Crinali' festival for the metropolitan city of Bologna, artistic director of 'Cuneo-Città in note'. Managing director of the Egea Records record label, one of the most important labels on the international cultural scene, founder and director of the World Music record label Visage Music.