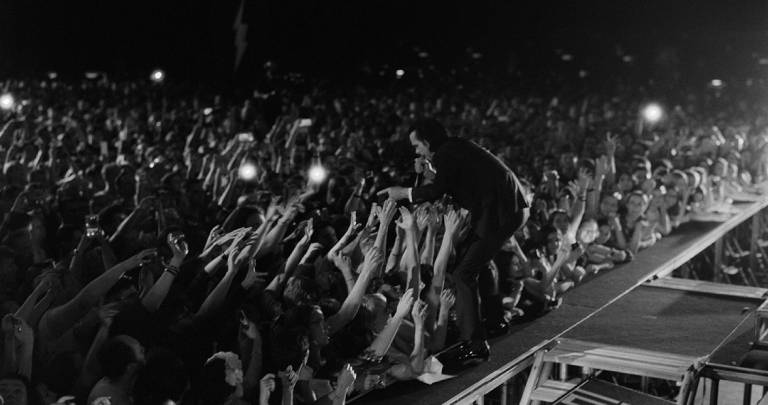 LIVE – 19.06.2022 – 21:00 – Rotonda del Lungomare, Taranto
Nick Cave & The Bad Seeds
One of the most intense and exciting live acts on the planet, Nick Cave & The Bad Seeds will headline festivals across Europe in summer 2022, in their first shows in 4 years. Formed following the break up of The Birthday Party in 1982, to date the band have released seventeen studio albums, starting with From Her To Eternity in 1984, to the Bad Seeds' latest album 'Ghosteen', which has been widely received as their best work ever. One of the most critically acclaimed acts working today, Nick Cave & The Bad Seeds have sold over 5 million albums worldwide to date. Their influence has been profound and far-reaching with many artists covering their work and citing their influence, Nick Cave & The Bad Seeds continue to remain peerless and defy expectations.
#weareinpuglia #medimex2022
---
Info
People with disabilities
Access for people with disabilities and any accompanying persons requires a paid ticket for the person with a disability, at full price, and free admission for the accompanying person where the disability certificate provides for accompaniment.
In compliance with current legislation, for reasons of safety and accessibility, specific and limited seats are reserved for people with disabilities within the place of the event, suitable for the particular circulation needs of wheelchairs and people with reduced or impaired mobility.
It is necessary to send an email to info@medimex.it with a copy of the disability certificate, or European disability card, specifying whether the person with disabilities is in a wheelchair or needs a seat, a copy of the identity document, telephone number and email of the person with disabilities and the accompanying person. Based on the availability of seats, the organization confirms the reservation via email. The confirmation email will act as an actual booking. Medimex and the Pugliese Public Theater inform that an adequate assistance service will be set up thanks also to the collaboration with Abilfesta.
Child
Children up to the age of five can access the show for free, only if held in their arms, accompanied by a person who is responsible for it, with a regular ticket. For safety reasons, prams, strollers, etc. are not allowed in the show area. All minors must be accompanied by an adult, in the ratio of one adult for every two minors. The use of earmuffs for children or in any case protective instruments for the ears is strongly recommended.